Data extraction is the process of searching, collecting of information and also the process of converting the information into different formats. Data extraction tools which help us with it are usually called parsers, crawlers, spiders, grabbers etc. Data extraction tools make our life easier as they enable the users to organize data.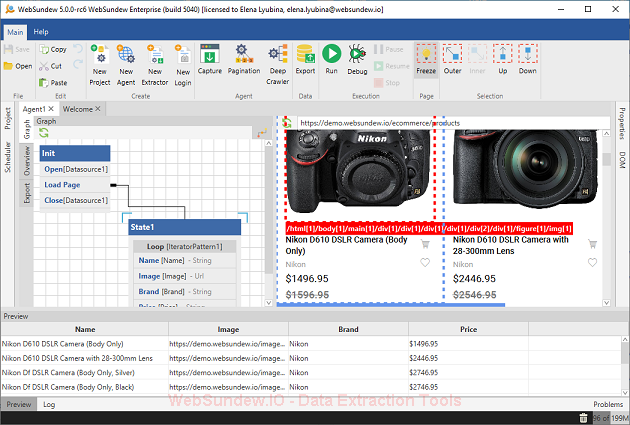 Data extraction tools can harvest company addresses, forum links, parse whole catalogs, they also can be used as excellent instruments for creating some structural database.
Data extraction is also a sort of information search when the necessary structured data is selected from unstructured e-documents (this data is categorized and semantically significant in some field). The main aim of the conversion is the ability to analyze the information which was initially chaotic. So data extraction tools enable the users to collect all the necessary information from the target web site and to store it in the required format.
When we started out work on WebSundew web data extraction tool over 8 years ago, the information torrent was no so intense as nowadays. Of course we tried to forecast development of our business, but we couldn't even imagine how much marketable and in demand it would be. The evidence of this fact is constantly increasing number of our customers and companies that work in the segment of web data extraction. By the way, there were not so many data extraction tools created.
WebSundew data extraction tool will enable you to extract unlimited amount of necessary information (unlike the services, when you need to pay for each record extracted). Also you can be absolutely sure in confidentiality and security of your data.